May 14, 2022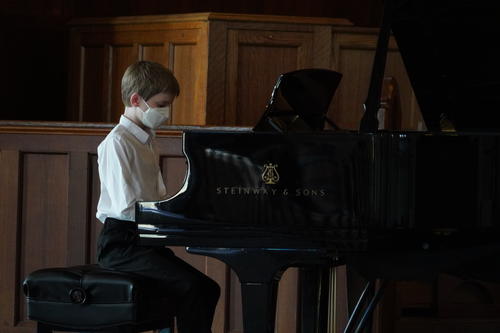 Today was the first in person piano recital in a couple of years. Matthew in particular was super nervous about it. In the end both kids did great.
You might also like
- Piano recital
(0.278884)
- Last day at the cottage
(0.273128)
- Ratatouille
(0.258964)
- Tooth fairy
(0.257463)
- Canal part deux
(0.255172)
All
May 13, 2022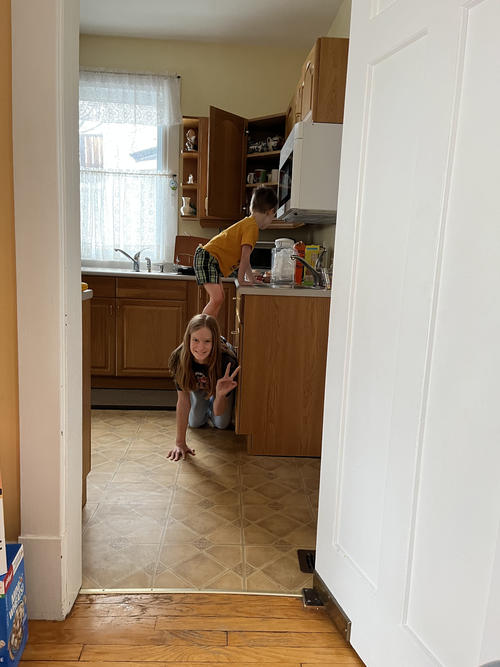 Children do the strangest things. Michael is in a "let's see what happens if I do this" phase which has included such highlights as "watering" the new grass seed into oblivion, picking the petals off of mommy's flowers, emptying the dirt from plants all over the floor, covering the car in dirt amongst other things. The middle two seem to be having trouble with laundry. It tends to end up strewn all over the stairs when they are asked to take it down and put it on. Elizabeth continues to use every and any opportunity to stretch and bend in ways that make one wonder if the human body is meant to work like that.
You might also like
- Upsidedown daredevil
(0.328231)
- Kid Math
(0.321608)
- Lil helpers
(0.315702)
- Medical appointments
(0.306818)
- Rehearsal Dinner #RayCray2016
(0.305185)
All
May 8, 2022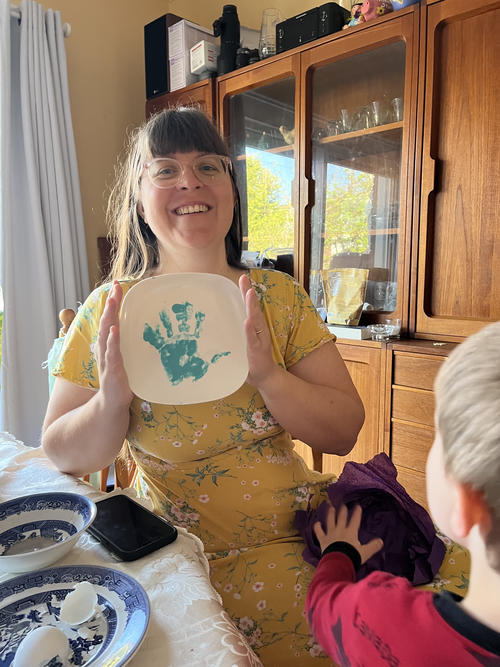 The children were restrained from doing breakfast in bed but still had much fun climbing all over their mother and showering her with gifts.
You might also like
- 40
(0.262222)
- Tulip Gallery
(0.256604)
- Amelia is 7
(0.25)
- Teacher gifts
(0.248252)
- Amelia lost a tooth
(0.248148)
All
May 7, 2022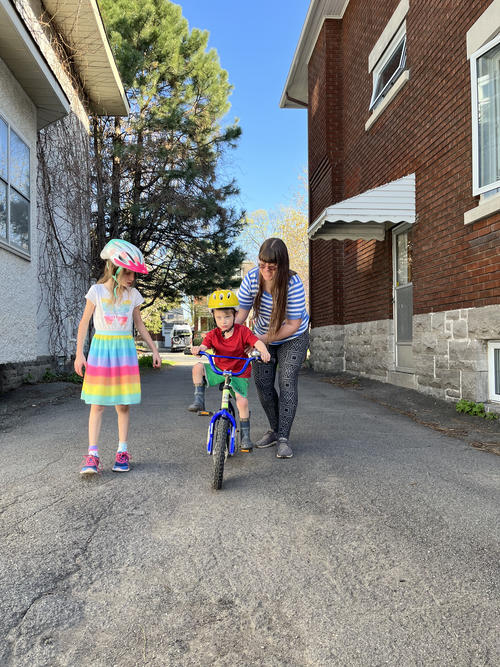 While going through our ever growing collection of bicycles and trying to determine which ones we still need we decided to see how Michael fit on the "big" bicycle. He is still as the staring intently at the ground stage but loved being pushed around on it and will no doubt be flying up and down the street before too long.
You might also like
- Advent
(0.279141)
- First Haircut
(0.271293)
- Ecole LaNeige
(0.271084)
- Cooing
(0.268293)
- Look!
(0.262799)
All
May 1, 2022
Double points today. Elizabeth managed to drop her bo for the first time in competition (likely due to the humidity in the room making her hands sticky). All the same she came away with 1st in hard style forms, 2nd in classical forms, 1st in traditional weapons, 2nd in extreme weapons and 1st in creative weapons.
Erika came along as well and placed 4th in hard style forms and 5th in classical forms.
You might also like
- WKC virtual world qualifier #2
(0.394495)
- Michael Bernardo's WKC virtual worlds qualifier #3
(0.378173)
- WKC virtual tournament
(0.344118)
- Douvris WKC Virtual World Qualifier #5
(0.303393)
- WKC virtual world qualifier #4
(0.30123)
All