June 18, 2022
Heather invited us all over for a lovely afternoon of games and food in her backyard in celebration of her 50th birthday. The kids greatly enjoyed running around, colouring on balloons and playing games together while the adults lounged about while catching up on the past year's events.
You might also like
- Uncle Dave and Grandpa's birthday
(0.322581)
- Catherine has a birthday
(0.284337)
- 12th day of Christmas
(0.276712)
- Museum and Birthday
(0.27439)
- Toronto birthday
(0.269076)
All
June 17, 2022
Today was Father's day at preschool so daddy, having been very good, was allowed to come along with Michael and check out all the cool toys and activities. In case any dads were feeling shy they had an abundant supply of strategically placed donuts to lure them in. Michael very much enjoyed having daddy visit and carefully showed him around and demonstrated various activity stations including: putting out fires, reading books, working on an alphabet puzzle, playing with the water table, building a car, playing with hot wheels, fishing, painting and of course eating donuts.
You might also like
- Amelia at preschool
(0.331023)
- Home Isolation
(0.302789)
- Summer school aug 31 to sep 04
(0.297665)
- End of year french class
(0.296435)
- Rain
(0.295964)
All
May 29, 2022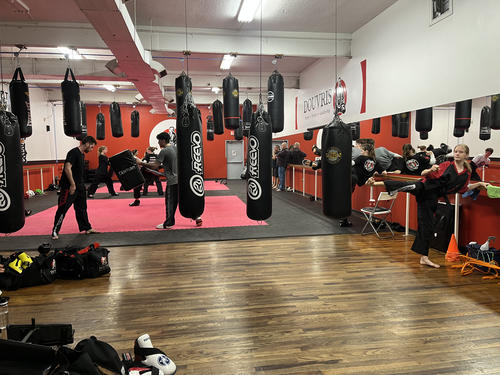 This was the last of the WKC virtual world qualifier series events in which one could accumulate points to earn a wildcard spot on the national team for the world championships in Ireland this fall. Elizabeth earned 1st in hard style forms, classical forms and traditional weapons. She only managed 2nd in extreme and creative weapons. Overall she finished the series:
1st in hard style forms
1st in classical forms
1st in traditional weapons
1st in creative weapons
2nd in extreme weapons
She was the top ranked Canadian in all 5 divisions thus earning the wildcard spot for the national team in all 5. As she had already qualified in everything except classical forms it was the only one that really made a difference. We were particularly blown away by the comparison to last year when she only earned a single 1st/wildcard spot. Way to go Elizabeth!
After the tournament (despite having run 12km and biked about 20 yesterday) Elizabeth decided to get in some training with the team.
You might also like
- Douvris WKC Virtual World Qualifier #5
(0.429054)
- Grand Slam WKC virtual worlds qualifier #4
(0.413295)
- WKC virtual tournament
(0.413043)
- WKC Virtual World Championships
(0.396899)
- WKC Nationals
(0.389877)
All
May 28, 2022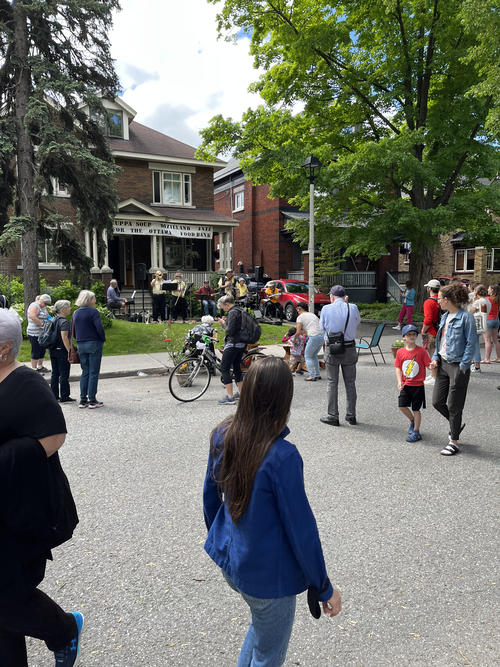 The great Glebe garage sale was back this year and the kids were just a wee bit excited. They had been planning their attack for months and were practically bouncing off the walls in the morning. While the crowds were definitely down from previous years (especially on the outskirts) there were still many, many people. The kids greatly enjoyed buying stuff and managed to secure quite a lot of junk given their limited budgets. They are already talking about next year's sale.
You might also like
- Great Glebe Garage Sale
(0.273425)
- Duty day the third
(0.272887)
- Kitchener Karate
(0.272541)
- Great Glebe Garage Sale
(0.269097)
- Holy Saturday
(0.268945)
All
May 23, 2022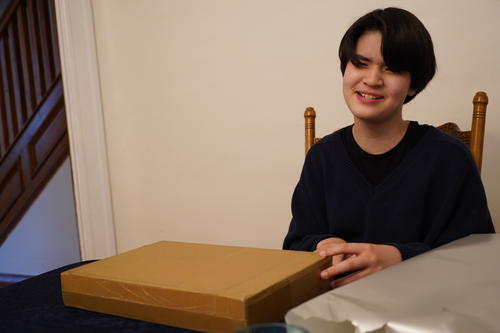 We celebrated Maria's 13th birthday today. The kids all very much enjoyed getting to run up and down the two sets of stairs.
You might also like
- Karen's birthday zoom
(0.325714)
- Maria is 12
(0.27907)
- Daddy has a birthday
(0.271429)
- Four Month Teddy Photo Shoot
(0.27044)
- Welcome Angie
(0.269231)
All