July 14, 2013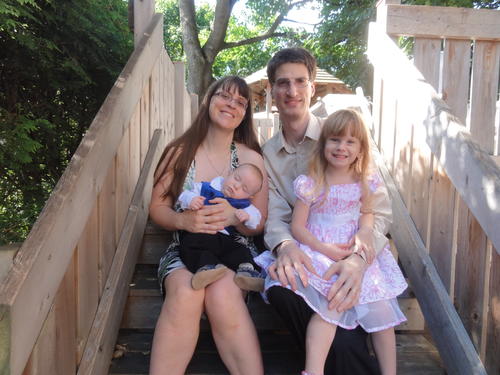 One of the "kids" from youth group back in the day got married today, making us feel all nostalgic.
We're really missing our "real" camera; it has a defective sensor on the lens. Sigh. We did get some cute photos of Matthew all dressed up for the first time.
When we got home after the wedding, Elizabeth wanted to know if perhaps we could ask Kate and Joel to "do it again, but maybe a little shorter". I gather she likes weddings! It was a lovely ceremony.
1
On September 16, 2013 at 04:19 pm
Grandma H.
said:
Such adorable children! And the bride and groom look so happy.
You might also like
- Daddy and the buck bucks
(0.343228)
- End of the canal
(0.333973)
- Ron Harrison
(0.332627)
- Music Recital
(0.330935)
- Summer school jul 13-17 Circus week
(0.32965)
All