July 15, 2013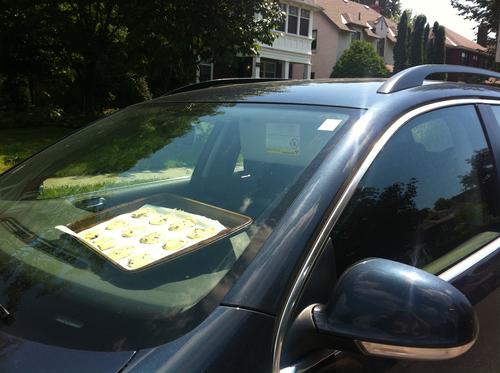 Early on in my journey as a parent, I read Gene Weingarten's award winning article about how it happens that a parent can forget their child in the car. (If you haven't read this, you should, even though it is deeply disturbing.) We have tried to make sure we are always mindful of our children around the car as a direct result of that article.
I read recently that some kids have experienced hyperthermia after hiding in a car too long. Elizabeth knows she isn't allowed to hide in enclosed spaces in general but wanting to make doubly sure she wasn't inclined to hide in the car we decided it was time to show her just how hot the car gets.
It's hot enough to bake cookies!
You might also like
- Preparing for Gingerbread
(0.331177)
- First day of grade 3
(0.323481)
- Vote Ontario
(0.321481)
- We may never have to clothe our daughter
(0.317333)
- Rainbow Camp
(0.317322)
All