August 4, 2013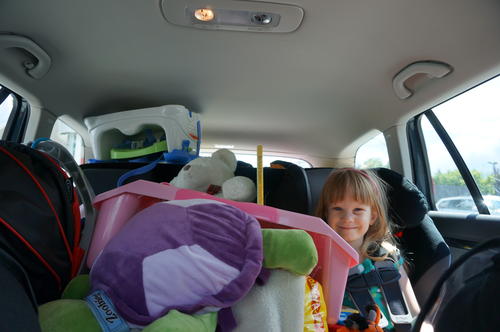 Mommy stuffed about three full days worth of activity (pickling cucumbers, cleaning turtles, ...) and about five cars worth of stuff into our car (exersaucer, pedal bike, life-jackets, cooler, ...) and off we went to the cottage. 323 kilometers with no stops. Somehow we weren't even the last to arrive even though we were the last to depart Ottawa... Once we arrive Erika drew a very nice impression of Matthew while he played happily in the exersaucer (which he was very relieved to see once he was finally let out of the car).
1
On August 15, 2013 at 09:27 am
Grandma H.
said:
Wow, you sound like super mom.

That's an impressive picture of Matthew, Elizabeth.
You might also like
- Cottage Days: Beach
(0.282937)
- Lac des Loups
(0.27787)
- Family
(0.276949)
- Crystal Gardens
(0.275862)
- First swimming pool
(0.274047)
All