August 17, 2013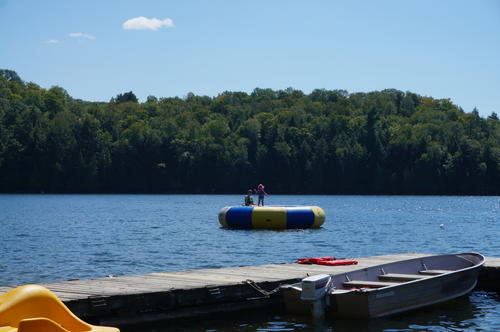 Elizabeth is a rather cautious child when it comes to things she thinks might be dangerous. Once she gets comfortable - look out world!
She was quite determined to swim to the trampoline this year and super proud of herself after she got over mean Mommy forcing her to swim rather being towed out.
The iceberg slide was deferred until "next year".
You might also like
- Elizabeth lost (part of) a tooth
(0.304217)
- Ducks
(0.292818)
- How did THAT get there?
(0.286076)
- Birdhouse
(0.280742)
- Summer week 6: Circus and Gymnastics
(0.280702)
All