September 11, 2013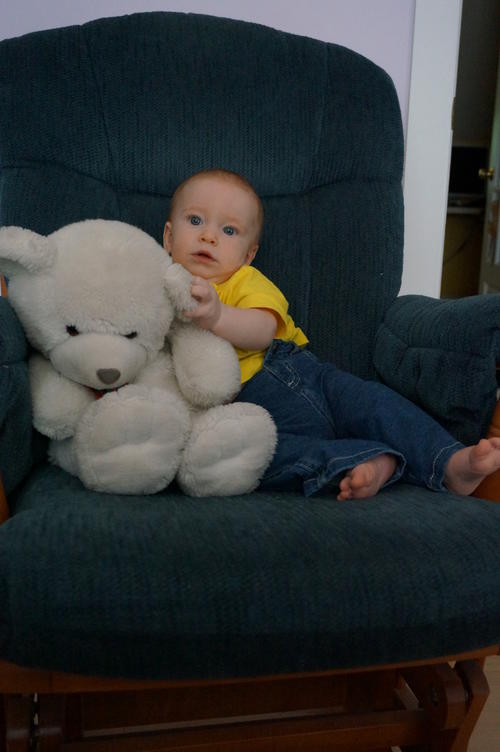 Matthew at seven months is very, very, very busy. Apparently Elizabeth was "bear crawling" at the same age, but we didn't comment on whether she was getting into EVERYTHING the way her brother does.
He's discovered doors and drawers this month. And is learning how to open them. If I open the fridge, there's Matthew slithering his way across the floor and then pulling himself up to play with the bottles.
While he is able to get up on all fours and occasionally demonstrates "normal" crawling, his locomotive method of choice is definitely to pull himself along mostly with his arms. He has gotten seriously fast and we all know to keep our toes out of his mouth (toes are a favourite target, especially mom's toes!).
Favourite toys are anything shiny, pointy, dangerous or belonging to his sister. Electrical wires are particularly attractive. He has peculiar genius for finding things we were sure we didn't have to babyproof yet. I am sure he has go-go gadget arms...
Today he pulled himself to standing for the first time. Eek!
You might also like
- Picture with a bear - Six months
(0.3947)
- 21 months
(0.356511)
- Shark!
(0.355198)
- 23 months
(0.35419)
- Crawling...
(0.353362)
All