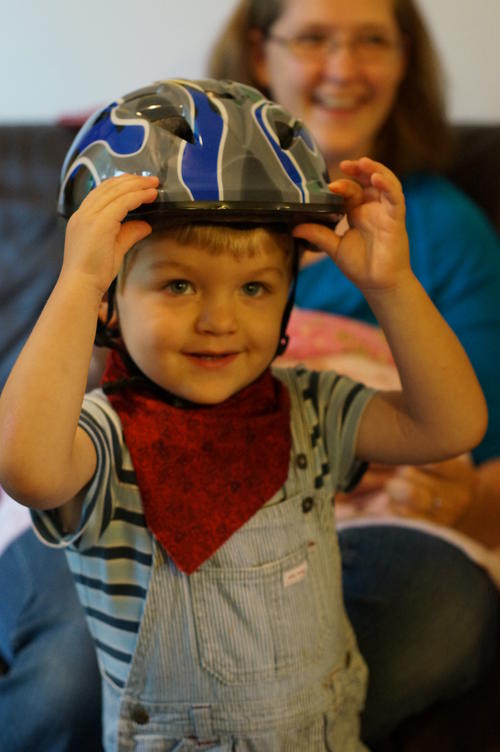 Aumtie Karen makes the most adorable cakes. Xander was much more into his party than last year. Mom still had to blow out his candles, but he tried! He was not phased by all the people AND he ate some of his cake (although he totally preferred the gluten-free peanut butter marshmallow squares... as did Elizabeth, who wondered whether her next birthday cake could be made out of marshmallows!)
We got Xander a helmet and Elizabeth agreed to "lend" him her balance bike. Huge step as it signals that she's confident enough in her pedal bike skills to let go of the baby bike that she has really outgrown at this point. We hope Xander enjoys it as much as she has!
1
On September 30, 2013 at 02:36 pm
Grandma H.
said:
Totally adorable pictures! Must have been a wonderful time. I'm sure he'll enjoy the balance bike.