September 19, 2013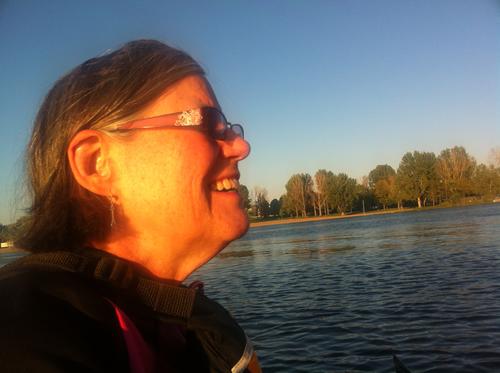 I went dragon boating with Grandma J for their bring along a family member outing. I got very wet but it was such a beautiful day it hardly mattered.
The coach went easy on us this year but provided a lot of specific feedback on our newbie techniques. We raced the other boat and held our own. It was so close they decided to try the race again. The second time we were SMOKED. I guess we had less stamina!
The coach got half the boat to turn around while in the middle of the lake and then we had a "tug of war" which was super fun. Our half of the boat totally won :)
You might also like
- Dragonboating
(0.310757)
- Maria arrives!
(0.305842)
- Waterskiing, fish and clams
(0.305344)
- Berry picking
(0.304511)
- Cottage Tubing part 2
(0.302326)
All