October 11, 2013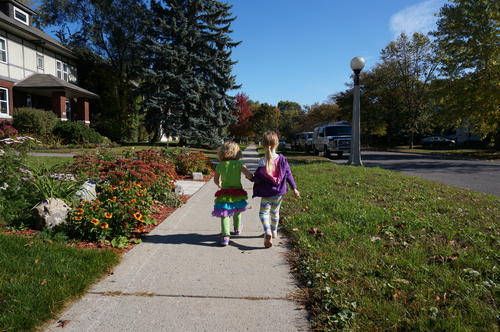 Nora came to visit today - with new baby brother Simon (well, okay - he's 11 months already!)
Nora introduced Elizabeth to the world of cool spinning board games and Disney themed video games. Elizabeth introduced Nora to the world of pedal bikes (popular) and fast bed slides (scary). They harvested some of what must be the Glebe's largest carrots. They ran. They jumped in leaves.
As is now almost tradition the kids partied at the park in the most adorable manner while their increasingly elderly parental units sat around in awe of all the cuteness and generally well behaved offspring.
The day went by far too fast and we're looking forward to our next visit.
You might also like
- Geoboard
(0.301766)
- Spiderman shoes
(0.297114)
- Angie 2015
(0.293592)
- Siblings
(0.291326)
- Dovercourt
(0.290667)
All