October 10, 2013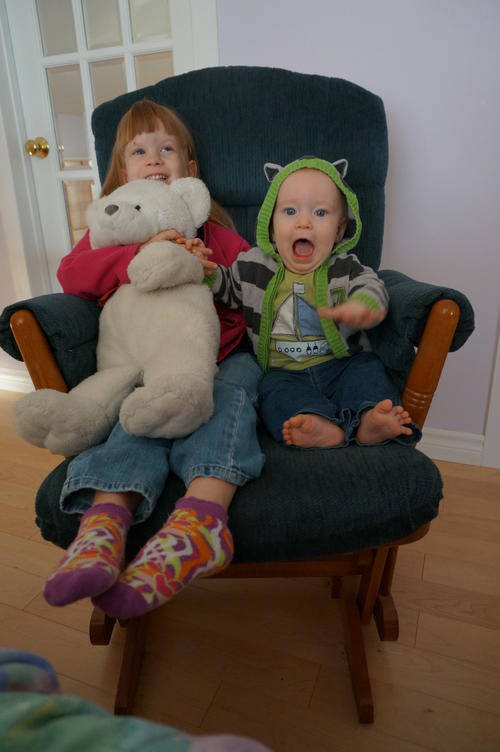 Matthew is eight months old and very, very, very busy. Did we mention that he is busy? If not it is probably because we are too tired from chasing him around and trying to prevent him from doing himself injury as he attempts to explore the entire world. All at once. Right now. He is getting very fast and has developed distinct ideas of what he would like to do. Sometimes when thwarted at the last second he will throw quite the impressive tantrum in protest of being kept alive. He still loves to watch what his sister does and you can see his little mind trying to figure out how to do the same things. He is cruising around furniture upright and crawling on all fours (as opposed to army crawling). He has started to move from one piece of furniture to another and has developed some semblance of a sense of balance such that he can now occasionally catch himself if he starts to fall over. He eats like it is in danger of going out of style. He plays very hard and is skipping naps left, right and center. He is generally quite delightful most of the day and giggles and laughs at almost anything.
Oh and he fits in a sweater with ears. Daddy is very pleased.
1
On October 28, 2013 at 00:49 am
Grandpa H
said:
Such an expressive little guy!
You might also like
- Ten Months
(0.380448)
- Picture with a bear - Six months
(0.372836)
- Nine months
(0.371145)
- 10 Months
(0.368532)
- 3 months
(0.364964)
All