December 6, 2013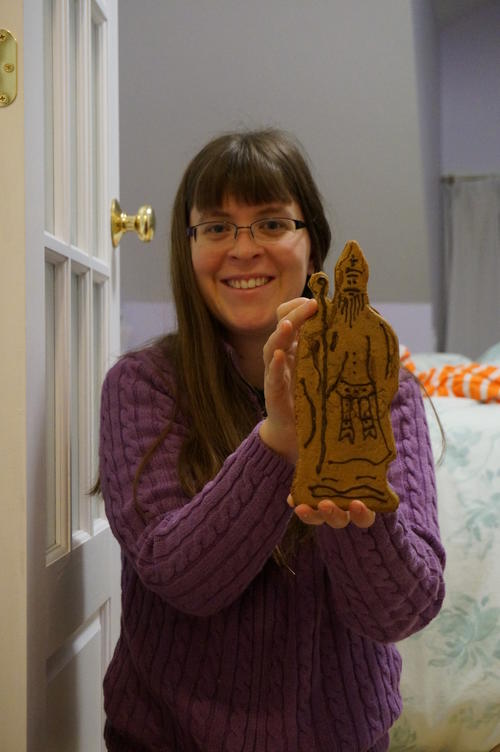 Elizabeth and Matthew received matching pjs. It was pyjama day at school and she REALLY wanted to change into her new "footies" (but we convinced her to wear the two piece instead).
Matthew immediately took a chomp out of his orange. Then he tried eating his grapes. Then he smashed his chocolate St Nicholas into bite sized pieces which he stuffed into his mouth, small bits of foil and all.
Mommy and Daddy were big meanies and took everything away.
Auntie Janice made gluten free Speculaas. It was super yummy. Mommy made almond free mock marzipan, which was not bad, except that adding the colouring changed the texture and it wouldn't hold its shape anymore. I guess we'll have to try again next year.
In the evening Mommy went to Come Sing Messiah and had a lovely time.
You might also like
- Andrew Haydon Park
(0.340938)
- St Nicholas Day
(0.336735)
- Epiphany
(0.330656)
- CHEO Anniversary
(0.328173)
- 23 Months
(0.328)
All