December 8, 2013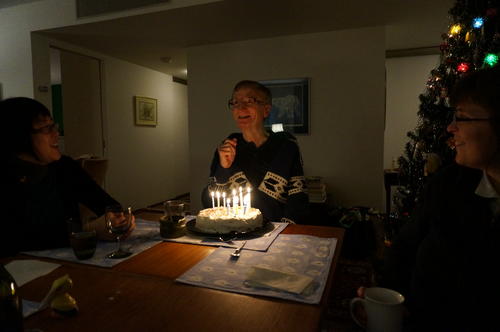 I'm not sure Grandpa got to open ANY of his own presents, but we certainly enjoyed ourselves!
Grandma made a tourtiere, sauerkraut, salad and of course there was sachertorte... We might have allowed the girls to take some photos, which led to a hilarious moment when Erika and Elizabeth were both trying to photograph Maria at the same time and providing conflicting instructions.
"ONE. AT. A. TIME." Maria proclaimed.
You might also like
- Xander's THREE!
(0.280318)
- Cottage Tubing part 2
(0.274)
- Christmas Day 6: Sleepover day
(0.272201)
- Hashi
(0.272076)
- Theo's dedication
(0.27163)
All