December 18, 2013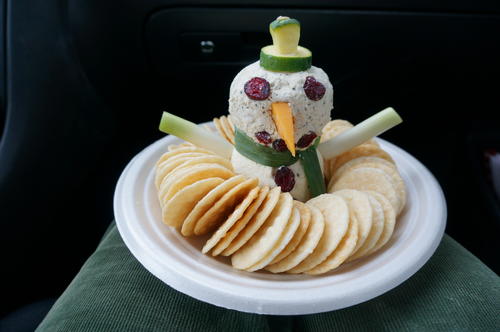 Elizabeth's drama and music teacher has been preparing a "spectacle" with the junior and senior kindergarten kids. Elizabeth has been very excited to show us the "belle surprise" that they have been working so hard on.
All the kids practiced all the numbers, but for the performance Elizabeth's class was tapping rhythm sticks together in time to the music and prancing around the stage. "Did you see me, Mommy?" she inquired anxiously afterwards. "I was the one right next to Adrienne!"
Elizabeth's friend Shaughnessy was in the class that got to demonstrate the waltz, which was absolutely priceless.
Due to the school's privacy rules, I can't show you any photos or video here. So you'll have to make do with the appetizer we brought for the end of the year party :)
You might also like
- Violin
(0.334421)
- Elizabeth end of year concert
(0.331404)
- Matthew and Elizabeth spectacle
(0.326353)
- End of Year concert
(0.324238)
- Cottage Days: Feeding the deer
(0.321918)
All