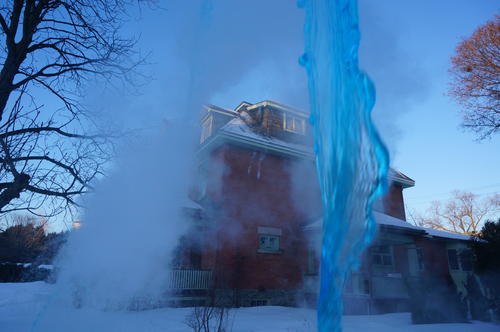 We're experiencing a cold snap, so I decided it was time for more cold weather science!
We showed Elizabeth what happens when we throw boiling water into cold air last year, but I wanted to see what it looked like if you added food colouring. The water wasn't quite as hot as it should have been due to timing concerns, but we were satisfied with the results nonetheless.
We did some frozen bubble blowing while waiting for the bus. Elizabeth's bus buddies were quite impressed - they tried popping the bubbles and were amazed that they keep their shape even with a hole!