January 10, 2014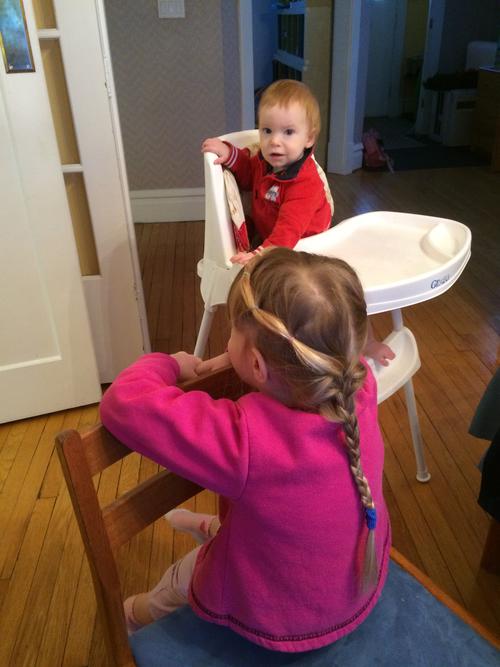 I don't look forward to Fridays because Daddy has an early breakfast meeting and that means I must wrangle the two kids all by myself!
Elizabeth is NOT a morning person; not only does she need to be woken up on school days, but frequently I need to help her out of her pjs and into her clothes. This is more challenging when Matthew is trying to climb into her "castle" bed and play with her...
We were running frantically through our morning routine when all of a sudden Elizabeth reminded me that it was crazy hair day and I had promised to make her rainbow hair. I was grateful for the fresh snow that had not yet been plowed as I was able to plunk both kids into the sled and pull them to the bus stop just as the bus was arriving.
1
On January 30, 2014 at 00:37 am
Grandpa H
said:
What lovely hair Elizabeth!
You might also like
- School Concert
(0.328859)
- Antibiotics
(0.326923)
- Smiley Face Pancakes
(0.324159)
- Rainbow Camp
(0.322727)
- First day of preschool
(0.321888)
All