January 14, 2014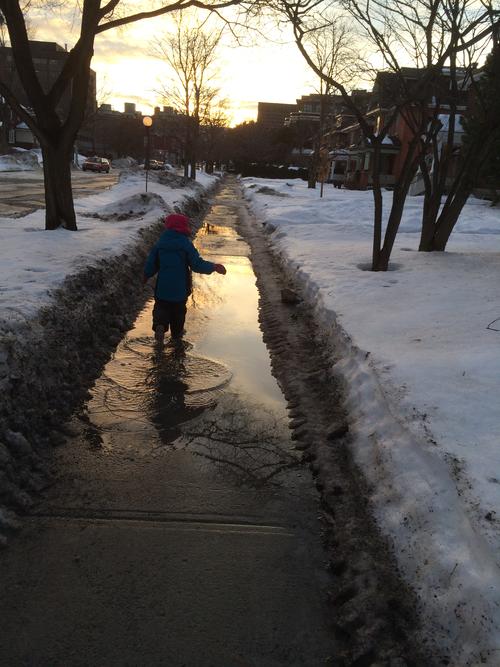 Elizabeth was complaining that her boots were a bit tight in October, so we bought her a second pair. And then when we got home we discovered that new boots were the same size as old boots! We thought about returning them but it seemed like more trouble than it was worth.
Now we are so glad to have two pairs of boots (and two pairs of snowpants!) Even when we aren't experiencing a quasi spring melt she comes home soaked. I gather there are sleds to play with at school and a favourite occupation is rolling down the snow hill.
I took these photos on the way home from school. Elizabeth jumped from puddle to puddle. "Look Mom!" she said "I'm walking on the trees!"
1
On January 30, 2014 at 00:28 am
Grandpa H
said:
Reflections are such fun!
You might also like
- Snow Day
(0.328482)
- Helping Hands
(0.321101)
- Camping, CHRI
(0.317512)
- Rachel
(0.316814)
- Kid Math
(0.316413)
All