July 7, 2009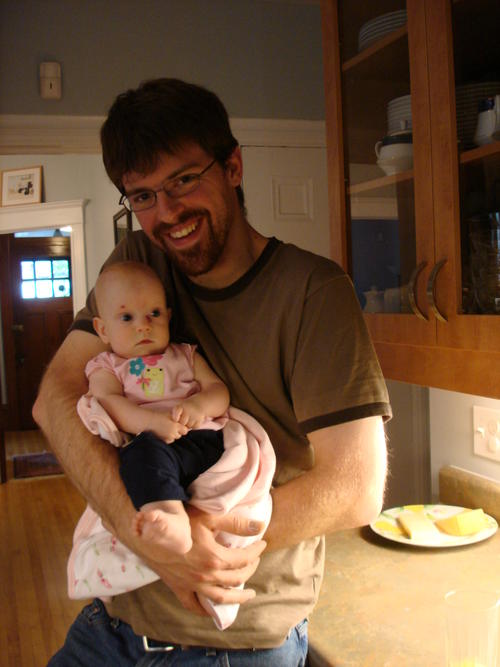 Babytime at the library has started up again and we had a hoot. I'm starting to get to know a few of the other regulars, particularly one mom who also goes to the babytime at the Main branch as well as Sunnyside. Elizabeth has always enjoyed going, but this was the first week that she was interested in the rattles and stuffed animals. My favourite part is watching her smile at the songs she knows. We're still not very good at the hokey pokey though. The librarian has graduated us from the black and white shapes or baby picture board books to nursery rhymes. I guess she's growing up!
Later, we went to visit cousins Maria and Erika for dinner in honour of Yukiko's aunt who has been visiting from Japan. Auntie Yukiko and her aunt were pretty excited because they had the opportunity to meet Japanese Emperor Akihito while he was here in Ottawa. They even got to shake his hand! They were interviewed and quoted afterwards in the paper (if you are interested in reading the article, email me and I'll send you the link!)
Maria is definitely catching up to Elizabeth in size. It will be interesting to see which of the three cousins is the tallest. I bet none are short though...
You might also like
- 19 Months
(0.373469)
- Chickadees
(0.362108)
- Virtual InHouse
(0.360752)
- Easter egg hunt
(0.360577)
- Pregnancy Announcement
(0.358467)
All