February 26, 2014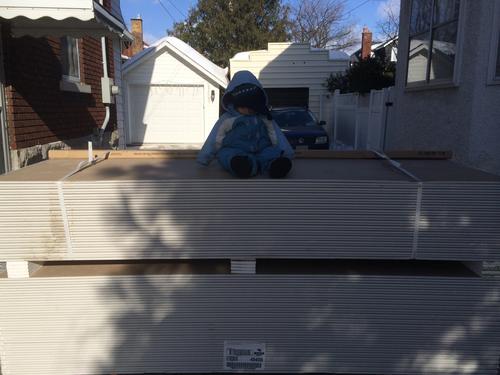 We started a little project right before Matthew was born to help keep Grandpa H busy while they were home on furlough. But after Grandpa left, things .... stalled.
Poor Brendan missed Grandpa very much. Matthew doesn't like playpens and while he accepts the bathtub as playpen substitute, it doesn't last long enough as a containment device to allow me to be all that useful.
So we were thrilled when Grandpa came back to Canada to help again! After a long day, Matthew helped Grandpa relax in front of the fire. Matthew knows about fire only in the context of birthday candles, so when he saw the fire he immediately started huffing and puffing and trying to blow it out.
You might also like
- Jello bath and peaches
(0.31348)
- Still Tulips
(0.310273)
- Spring snow angels
(0.30339)
- Swimming
(0.299539)
- Leaving on a jetplane
(0.299296)
All