April 22, 2014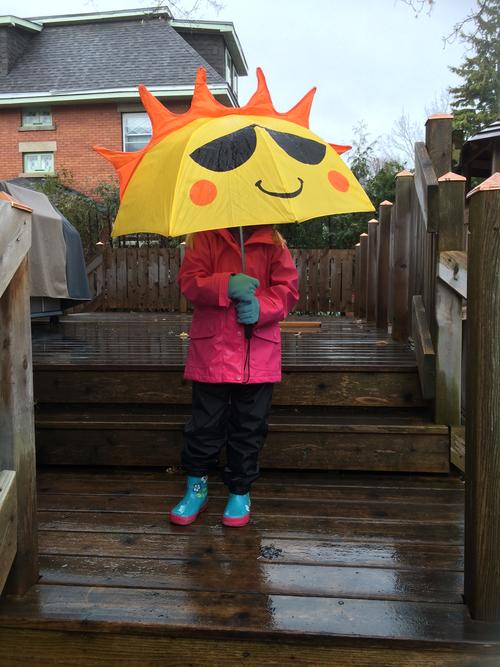 "Dot a dot dot dot a dot dot
Spotting the windowpane.

Spack a spack speck flick a flack fleck
Freckling the windowpane.

A spatter a scatter a wet cat a clatter
A splatter a rumble outside.

Umbrella umbrella umbrella umbrella
Bumbershoot barrel of rain.

Slosh a galosh slosh a galosh
Slither and slather a glide

A puddle a jump a puddle a jump
A puddle a jump puddle splosh

A juddle a pump a luddle a dump
A pudmuddle jump in and slide!"
Weather by Eve Merriam
You might also like
- Double Rainbow
(0.211196)
- Raccoons!
(0.201774)
- Seven Months Old
(0.198198)
- Happy New Year!
(0.190299)
- Hovercraft
(0.189474)
All