April 18, 2014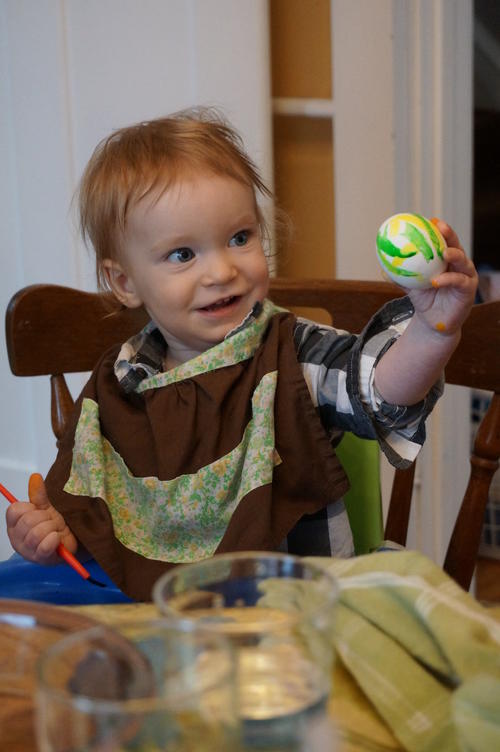 Church in the morning followed by epic egg decorating with one kindergartener (Elizabeth), one preschooler (Xander) and two babies. I've described our Easter traditions before; I kept things simple since Elizabeth was still recovering from scarlet fever.

Matthew helped me make gluten free hot cross buns. He's VERY enthusiastic about crushing... I mean cracking... eggs (eggshell everywhere)!
Matthew was not too sure about his first Resurrection rolls (he'd just woken up to find his house full of people!) but painting is an activity he can always get into. The challenge was preventing him from cracking the eggs instead of painting. It was particularly confusing because just as soon as he'd figured out that Mommy didn't want these eggs crushed for some reason, then she asked everyone to crack the shells with a spoon! The babies were quite good at this part... Elizabeth promptly declared her tea eggs "too cute to eat". Sigh.
You might also like
- Auntie Karen's birthday
(0.369018)
- Baby Summit 2015
(0.365764)
- Good Friday
(0.359862)
- Good Friday
(0.359574)
- Good Friday
(0.359534)
All