March 31, 2014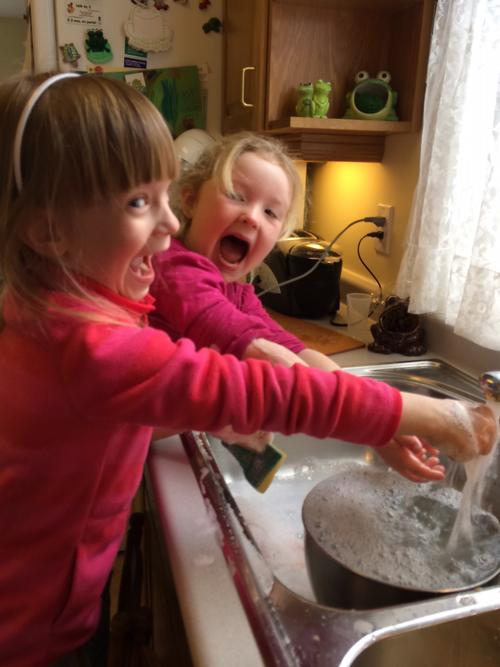 Here are some pictures of Saturday's playdate with Adi consisting of much playing, epic dishwashing and cookie decorating. There may have been some cookie eating too!
Sent Adi home with a whole pile of things that Elizabeth insisted on giving her. I let her because Elizabeth tends to be somewhat possessive of her "stuff"!
The girls were overheard planning out their next play date already...
You might also like
- Spectacle de musique
(0.308989)
- PJ party
(0.305747)
- PD Day
(0.301994)
- Douvris Christmas Potluck
(0.297968)
- Last day at the cottage
(0.29771)
All