July 14, 2009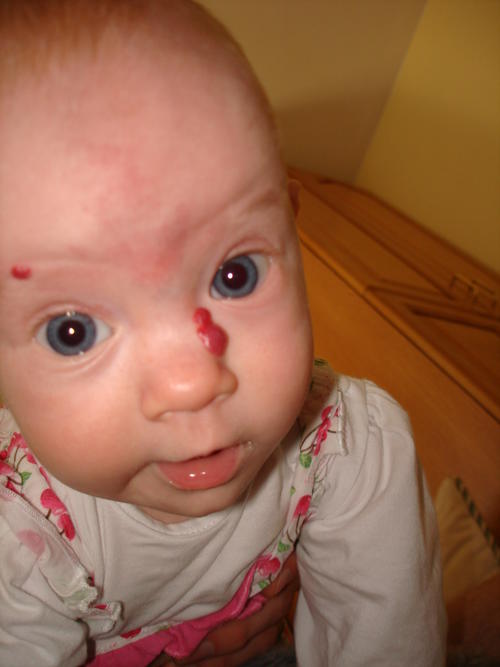 I haven't been posting for the last couple of days - it must be summer! We've been quite busy. Deck-building, berry picking, jam making... Did you know that making jam isn't a terribly baby friendly activity? I guess I did intellectually but it didn't register how unfriendly it was until we had large boiling pots of jam and water on the stove. Luckily Erika is already learning to babysit. She's great at entertaining Elizabeth, but not so great at letting the babies sleep.
In addition to all of the above, Elizabeth and I have been taking advantage of some of the many activities available in Ottawa for moms and their infants.
We checked out a free Kindermusic class this morning. It was pretty similar to babytime at the library, but the activities were a little more varied and the instructor explained the purpose behind each activity as we went along. For instance, babies have 1/5th the vocal range of an adult. Apparently singing glissandos is supposed to help them increase their vocal range more quickly because the babies will imitate you (she used a slide whistle to demonstrate). Looking online after the class to see if I could find out more, I tripped across a study that actually talks about the applications of research in musical education which is quite interesting if you are into that sort of thing. There were a few different dances as well, apparently to encourage vestibular development.
There were many instruments (mostly various kinds of rattles) that were given to the babies to play with. Each type of toy was given only for a brief period of time, and then cleaned up. In some cases the toys were dumped into the middle of the mats and the babies could choose the ones they wanted. The idea is to reinforce "sharing" and "cleaning up". It seemed to work better with some children than others. Elizabeth was a bit overwhelmed by all the noise and commotion at times, but wasn't bothered at all by putting the toys back (she's still in the "out of sight out of mind" phase). Some of the older children objected quite loudly.
All in all, the music class was interesting but I'm not sure I'm ready to pay $13.50 per class + $46 for take-home materials. Babytime is not quite as varied, but it is also free! The fall Kindermusic classes are a bit cheaper, so we might decide to try them. There are quite a few other musical classes available as well so I'm going to try out a few more before making up my mind.
You might also like
- Child Labour
(0.431358)
- Billings Estate
(0.427114)
- Homeschool wk may 11-15
(0.42673)
- Journey's End
(0.423633)
- War museum
(0.423561)
All