March 10, 2014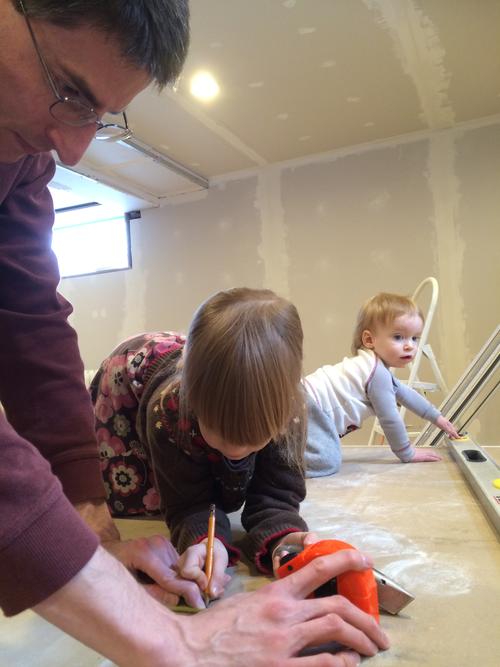 The kids are learning some valuable life skills in our basement these days, and we've found a new distraction for when the bathtub / playpen has lost its appeal. The only problem is that Matthew can get out of a laundry basket on his own, but it is good for a few minutes anyway.
He can't get out of the sling though and although he protests for a while eventually he will even nap. But I've discovered that I can't do any final plaster coats with a baby on my back. Actually it's about all I can do to make sure that Elizabeth isn't getting too excited with the mud. At least this way I can blame the toddler for any excessive sanding requirements...
Elizabeth is thrilled to be at a point where she can actually help more regularly. She especially likes to put her pencil behind her ear "like Daddy".
You might also like
- Rainy day
(0.360305)
- Christmas
(0.358612)
- Cooking Class
(0.355685)
- Summer bucket list: Survival Day
(0.353323)
- Mountain Orchard
(0.349462)
All