April 6, 2014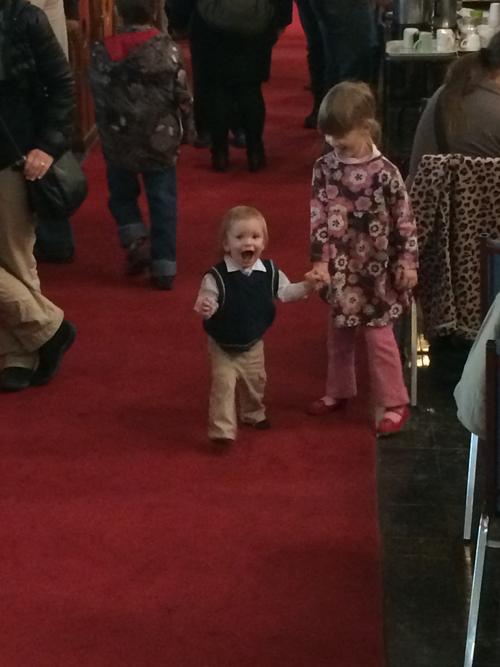 Matthew is stable enough on his feet now that he can lurch around with help from Elizabeth. Elizabeth is predictably thrilled. I am finding this TERRIFYING. Not only is Matthew on the verge of moving to a whole new level of mobility, but Elizabeth is actively encouraging him!
Auntie Mary popped by and we took advantage of Auntie Janice's sore throat to show Elizabeth how to "say Ah!". Mary brought us some lovely fish from up North which we all enjoyed very much!
You might also like
- Switch witch and eating out
(0.302575)
- House guest
(0.292952)
- Soon you'll get to 30
(0.289474)
- How did THAT get there?
(0.286385)
- Auntie Mary
(0.285047)
All