June 6, 2014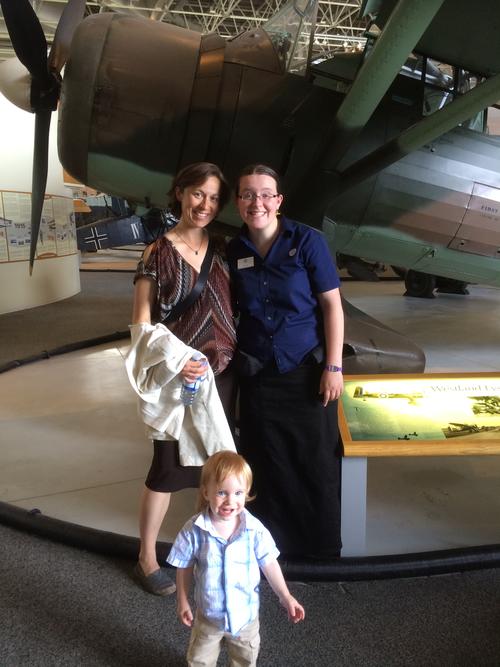 Cousins Karen and Jan came all the way from Switzerland and paid us a visit while they were here.
Karen is personally responsible for Elizabeth's ability to locate New Zealand, Australia and now Switzerland on a map - built in geography lessons is one benefit to having family scattered all over the world!
Elizabeth was very subdued due to her sore mouth - it's hard to be a chatterbox if you can't talk, but she still managed to get "her" visitors to follow her around everywhere. I told Elizabeth a while ago that adults like Mommy can't fit through the tunnel at the back of the pyramids in the Children's museum, but Karen wiggled through gamely, despite being in her final trimester of pregnancy. She said she feels huge, but she looks fabulous!
After the Children's museum we headed to the Aviation museum where they were remembering the 70th anniversary of D-Day. Part of the festivities involved the arrival of a Typhoon airplane which Janice assures me is a very big deal.

You might also like
- Boxing day
(0.342133)
- Sheep Shearing
(0.335907)
- Visitation and Recital
(0.331266)
- Valley View Farm
(0.327549)
- Christmas with Great Grandma
(0.327434)
All