July 6, 2014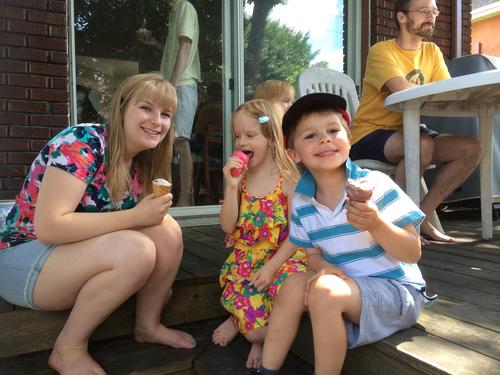 Our last ice cream potluck was pretty popular but while we think it ought to be an annual tradition, it's apparently taken us a few years to work up to it again.
This year we had a wide variety of chocolates with a smattering of other flavours. (Not that I am complaining!) Heavenly Hash. Coconut chocolate. Smarties icecream. Chocolate Caramel. We were most impressed by Rachel's astounding homemade ice creams, which I hope she makes again. Especially that peanut butter one!
Also, I think maybe Matthew would like a riding toy. What do you think?
You might also like
- Capital of extremes
(0.322148)
- Decision making study
(0.313158)
- Lac des Loups
(0.311502)
- Sunglasses
(0.310835)
- 21 months
(0.310014)
All