July 28, 2009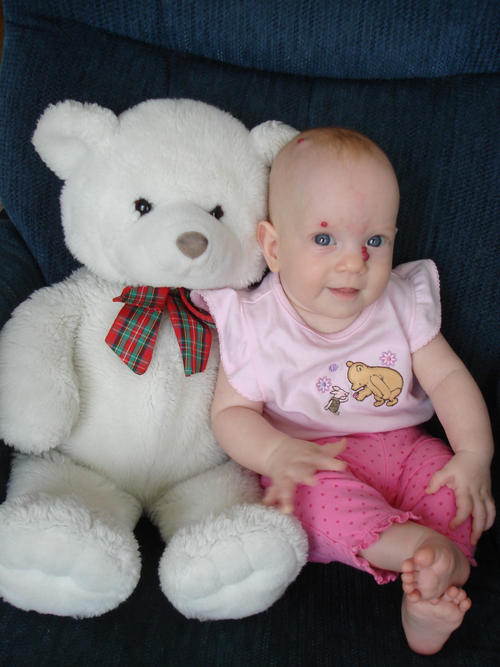 It's picture with the bear day! Elizabeth is getting rather less cooperative (read: poseable) as she gets older...
After babytime with cousin Maria and friend Aidan, Aidan's mom Dianne invited us to watch a DVD about Dunstan Baby Language that her doula lent her.
The three babies were tired out after babytime and by the time we arrived all three were sleeping! Elizabeth didn't stay asleep long though. She was absolutely fascinated by all the babies in the video. The video was quite interesting, although because the words are based on reflexes that fade after about three months it's most effective for babies between 0 and 3 months. If you have a baby in that age range, I think it's worth checking out. The Ottawa Public Library even has a few copies available to request.
You might also like
- A safe arrival
(0.322933)
- Capital of extremes
(0.322581)
- Happy Birthday Aidan
(0.321138)
- Pregnancy Announcement
(0.321004)
- Music classes (Kindermusic)
(0.320242)
All