July 25, 2014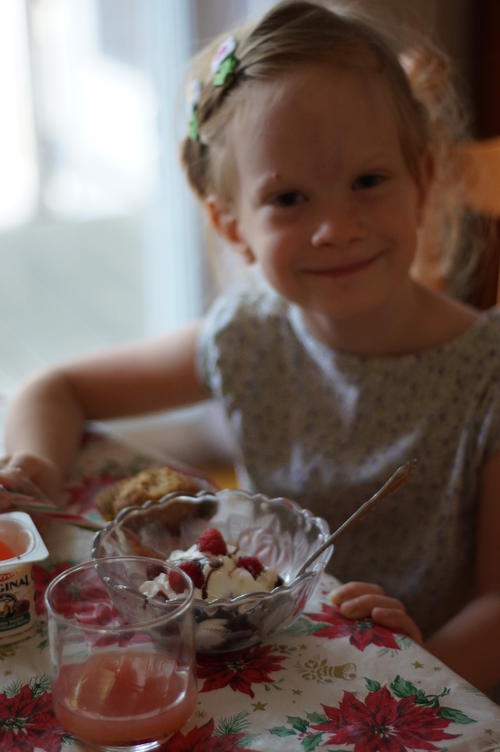 Auntie Janice helped us properly celebrate Christmas in July with a festive tablecloth and candy canes. I let the kids eat chocolate and whipping cream for breakfast (okay, there were raspberries in there too, but I don't think Matthew ate most of his!). There might have also been chocolate chip muffins and hot chocolate with sprinkles...
We participated in a Friday fun day in the morning (playground plus pool is definitely my kids' idea of a perfect July Christmas)
Then I made a bûche de Noël, because I don't really have time in December but they are so yummy!
Since it was "Christmas" (and since Elizabeth has been dying to use the leash we were loaned), we took Black Beauty out for a walk. Matthew got up the courage to pet the bunny. He was pretty proud. Little neighbour Elizabeth from next door came by during the outing and hopped around as well.
Then Elizabeth headed over to Erika and Maria's house for her very first sleepover!!!
You might also like
- Boxing Day
(0.349476)
- Cousins move in
(0.347436)
- Ice Cream Festival
(0.346995)
- Happy Birthday
(0.345912)
- Early Christmas
(0.345616)
All