September 6, 2014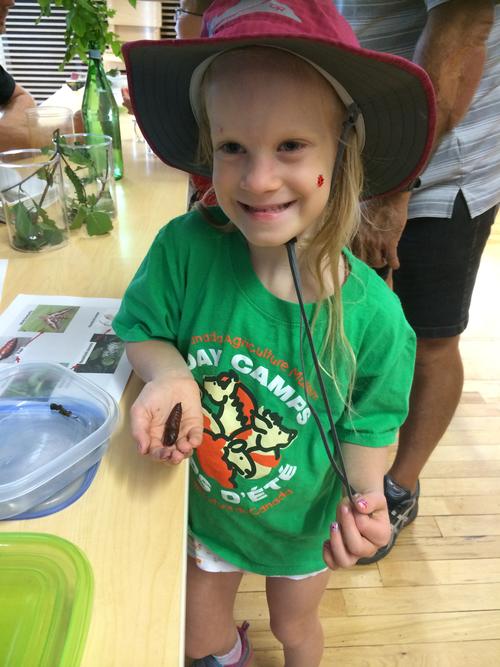 It was bug day at the Museum of Agriculture so of course we had to go and check it out!
Elizabeth got to hold a giant cocoon! There were cockroach races and many creepy and cool bugs. Matthew and Elizabeth made butterfly crafts and Elizabeth got her hand painted. Matthew absolutely refused to consider getting his hand or face painted, which was fine with me. (Note to future self - face painting is better than hands because kids don't want to wash their hands if it has picture painted on it...)
I was very interested in the bee exhibit they had - I hadn't realized that we have so many different varieties of bees in Canada nor that some bees look like flies - though the more interesting colours (green!) are mostly not Canadian. I also didn't realize that many bees don't live in a hive with queens - they are just solitary and fly around pollinating things. Huh.
You might also like
- MosaiCanada
(0.387917)
- Cottage Days: Jack and Olivia
(0.3584)
- Ultimate Dinosaurs
(0.356792)
- Bug Day 2017
(0.354167)
- Butterflies 2015
(0.349745)
All