August 3, 2009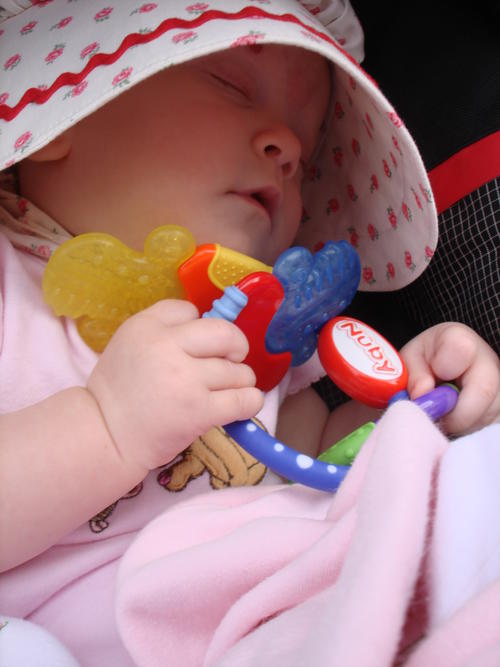 We took advantage of free admission at the Bytown Museum in honour of Colonel By Day and the Rideau Canal Festival today.
The museum itself was a bit disappointing. It's pretty small (only a few rooms on two stories), but despite the small amount of space I had the impression that they were missing exhibits as it was rather sparsely populated with artifacts. The atmosphere was not particularly friendly. "Don't touch that" barked one staffer, as Erika lightly brushed the chair that used to be used by Ottawa's mayor in the late 1800s with her fingertips. "No photography allowed", groused another while I was taking a video of the musketeers out the window. I'm not entirely sure why photos aren't allowed inside the museum in the first place. Aside from the fact that many of the exhibits simply weren't photogenic, the lighting and plastic around most of the exhibits would not be condusive to nice pictures.
The normal admission fee is $6 which we all felt was quite steep. It's more expensive than the Museum of Nature! Admittedly the Museum of Nature is under construction, but even so the amount of stuff to see and do is an order of magnitude higher. So I would only recommend visiting the Bytown museum when it is free.
The children's play area was okay. It had a period costume dressup area and a number of old-fashioned child's games available for kids to play with. However, I'd recommend leaving younger kids at home since I suspect the museum would be more interesting with time and attention to spare for the available audio tours. The museum is definitely not stroller friendly either.
Outside the museum was much more fun. In addition to the ordinary amusement provided by the locks, we were serenaded with aboriginal drumming, entertained by scottish dancing and startled by the loud musketeers. We'd heard them practicing from inside so we didn't realize how LOUD the bangs were going to be. Yukiko and I both jumped and all three kids immediately started to wail. I don't think fireworks are in Elizabeth's future anytime soon!
The costumed characters roaming the grounds were really good too. One young man from Cumberland (20 miles away!) was looking for work on the canal and highly disappointed that it had just been completed. Erika got to try her hand at washing clothes, crushing wheat and using a typewriter. Chris and I were a bit frightened that "using a typewriter" is now in the same class as using a washboard to clean your clothes though...
You might also like
- Aviation Museum
(0.449265)
- Billings Estate
(0.43424)
- Currency Museum
(0.429515)
- Logan Hall
(0.42618)
- Family Day
(0.423601)
All