October 3, 2014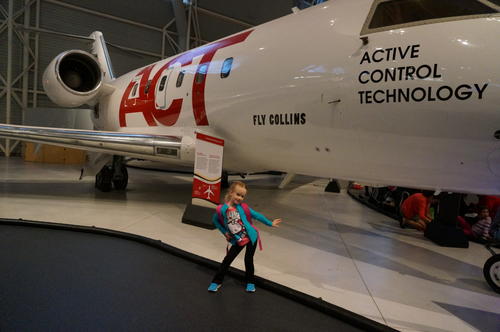 Auntie Janice here.
In case you missed the backstory to Happy Hearts:
Our lovely next door neighbour NoŽmie loves having fashion shows with her friends. Then they decided they would do one as a fundraiser for CHEO research, and they invited all their parents and neighbours. They raised 22$, and Noemie's mom asked around and arranged a meeting where she could drop off her proceeds herself. The researchers accepted the donation with a huge thank you, and a tour of the facilities to show Noemie all the ways her money was helping other children. "I'd like to do another fashion show" she proclaimed as the tour ended...
She went around to many children's clothing stores, asking for their help in donating clothes. Almost every single one agreed. Then other stores agreed to donate silent auction items. Catherine (Noemie's mom) quickly did some hasty math of how many outfits had been donated, and thus how many parents would be coming for sure. Hmm... Not going to fit in the backyard. Thankfully the Canada Aviation and Space Museum stepped up and donated their huge rental space. Many other sponsors helped with everything from tablecloths and snacks to the very important stage, DJ, and photographer!
When I arrived at the museum, there was a huge number of wonderful volunteers taking tickets, directing me to the seats, and pointing out the silent auction items. I happily signed up for quite a few, and was later delighted when I won at least four of them. Elizabeth had been there since much earlier, practicing for her debut modelling career (link to previous post). There was just enough time to check the tables, and then to sit down before the main event.
The show itself was delightful. Each store was announced, and then the outfits were modelled two by two down the catwalk. Some of the models were clearly more comfortable with the crowd- but all were adorable! The sass and spunk of one set of models was occasionally followed by the very shy little models who couldn't quite figure out where they were supposed to be going. Elizabeth hit somewhere in the middle. She didn't look nervous, but didn't smile, and despite all our best efforts to catch her attention... We barely had time to get a picture! Turns out she was distracted by her partner who wasn't doing something quite right, but anyways it looked fabulous nonetheless. The last few outfit "poses" were very exciting- a number of models decided to show off their gymnastics skills, with all the audience holding their breath. It was quite a thrill, but thankfully none of the kids needed the services of the myriad of CHEO specialists that were sitting in the audience.
Then there was the silent auction completion, a final dance party as they tallied the results... And by the next morning we had heard the final numbers: over $13000 in funds raised for CHEO.
HURRAH! Happy Hearts was a resounding success, and while Noemie's parents would prefer she run a lemonade stand next year... I can't help but think of the Ryan's Well foundation and the power that children in our communities have to change the world. I for one look forward to attending the next Happy Hearts Fundraiser! ... or the lemonade stand, for that matter. Who doesn't love lemonade?
1
On January 24, 2015 at 05:07 am
Grandpa H
said:
I heard about it but I don't know why I didn't see this writeup until now - what a wonderful event! I'm proud of Elizabeth and everyone else involved (some of whom I suspect didn't fess up to their part...)
2
On January 25, 2015 at 01:59 am
Auntie Janice
said:
Because we only got around to writing it now... We back-date the posts.
You might also like
- Airplane and skating
(0.442533)
- Homeschool wk may 11-15
(0.439894)
- Family Day
(0.437454)
- Home again, home again
(0.433501)
- WKC World Championships
(0.422553)
All