November 29, 2014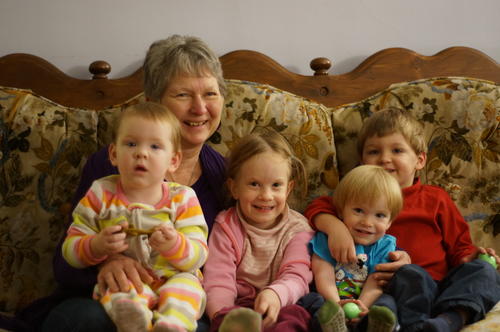 Auntie Joanne was in town for her second annual music judging gig. Elizabeth was very eager to practice piano with her (she's a piano teacher!) I gather Joanne is super fun because she doesn't insist Elizabeth stick to the lesson plan :)
The progression in skills since last year is of course quite impressive, but we're even more impressed with the transition we're starting to see around practice time. Elizabeth hasn't missed a single day of practice since lessons started back up in September. Of course, there were days she didn't feel like practicing (it's not an optional activity here), but it's gratifying to notice that she's starting to remember to practice on her own and occasionally even spontaneously adds an extra one "for fun".
We think the key is that we do short daily practices at a consistent time, so it's easy to keep it as part of the routine (like brushing your teeth!).
1
On January 21, 2015 at 10:57 am
Joanne Bender
said:
It is always fun practising with Elizabeth!


You might also like:
-
Music for Young Children
-
Elizabeth end of year concert
-
Decision making study
-
Space Bubble
-
Ballet