December 22, 2014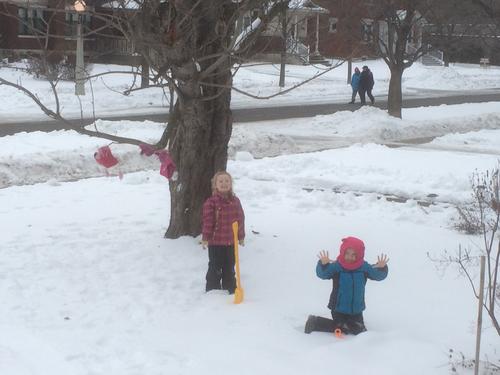 Elizabeth and Adi had so much fun playing together yesterday at Adi's house that they decided they needed to play together again today at Elizabeth's house...
Sadly it was too cold for making a snowman but they still managed to entertain themselves.
You might also like
- Snowmen
(0.334646)
- How does your garden grow?
(0.3)
- First snow
(0.296296)
- Snow Cream
(0.293333)
- Theo is 5
(0.28626)
All