January 18, 2015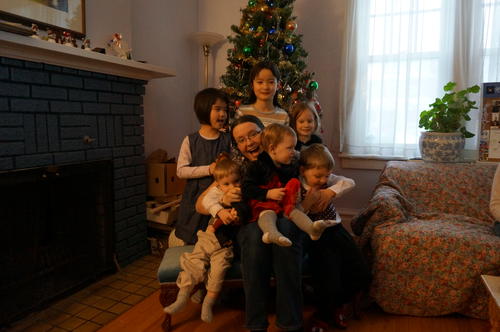 It took several attempts but we did finally manage to celebrate Auntie Janice's birthday. She ordered everyone Swiss Chalet and I made a chocolate sunflower torte. Matthew wanted three pieces...
After lunch we took pictures for our annual calendar, played a round of Taboo and frolicked in the snow for a bit. It was Isabelle's first time actually playing in the snow and she seemed to enjoy it greatly. Auntie Janice had some sparklers shaped like numbers to try out. She decided they were fun but much prefers the traditional "straight" ones. I have a feeling she also prefers to play with them in the dark, in front of the time-lapse camera ;)
After sparklers we headed to the canal (where else?) for a quick skate. Maria is still learning but Elizabeth and Erika are pretty evenly matched this year. They took off like a shot and we had to split into two groups to keep up. We skated from Patterson to Bank Street bridge and back to Pretoria and around and around in Patterson creek. We probably would have gone farther, except that it was starting to get pretty dark by then so we dragged the girls off the ice and headed for home.
You might also like
- Recital, Home Depot, movie night
(0.399263)
- Garden
(0.388498)
- Auntie Karen's birthday
(0.388005)
- Pumpkin picking
(0.386051)
- Elizabeth's 9th birthday party
(0.385492)
All