December 28, 2014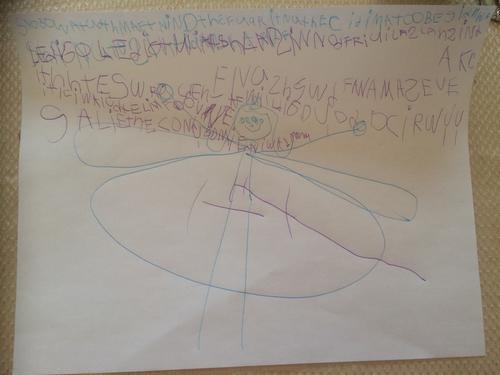 Elizabeth has taken to writing out stories and song lyrics on her many, many, many drawings. And then illustrating them "for people who can't read yet".
These are the lyrics to "Let it go"
...Snow blows white on the mountain... (etc) The picture is, of course, Elsa.
You might also like
- Packing List
(0.267409)
- Auntie Mary
(0.264808)
- Stripes
(0.260073)
- Showing stuff
(0.258741)
- Skating with Angie
(0.25641)
All