February 1, 2015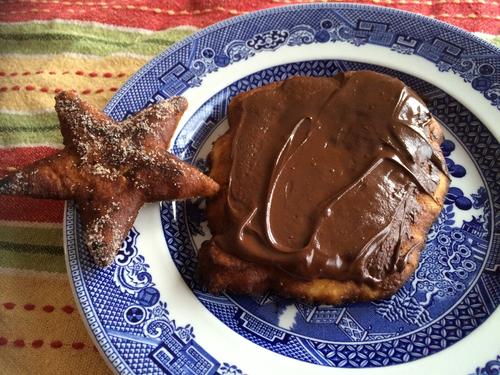 It's Angie's annual visit time - more on that soon - so Daddy, Angie and Elizabeth skated home from church today despite a windchill approaching -26C. Elizabeth skinned her knee falling down the stairs playing with her friends right before skating. We thought maybe skating wasn't going to happen but Pastor Michelle prayed for her and averted a crisis.
On the way to skating we stopped to look at the ice sculptures and Elizabeth and Matthew got to help build one out of coloured ice cubes. In retrospect it wasn't smart to let the Winterlude staff pour water over her mittens even to make beautiful art...
Elizabeth was bitterly disappointed not to have beavertails on the skate home from church, but it was just too cold. We had promised we would, but then Daddy saw that the line ups were long, the chalets were overcrowded and she'd been complaining about her cold, cold hands. She cried all the way home - apparently she hadn't understood that they weren't going to stop after all when Daddy told her there'd be hot chocolate at home instead.
Luckily Auntie Janice came to the rescue with homemade beavertails that were even gluten free!
Sift 2c flour
1tsp salt
0.25c milk powder
3tsp baking powder
0.5tsp nutmeg
0.25c sugar
Mix and add: 0.25c oil, 1 egg and 3/4 c water.
Stir with a fork until mixed.
Press between two pieces of parchment paper until shaped like a beavertail (or use a cookie cutter to make fun shapes). The thinner, the better!
Cook in heated oil for 3 min at 375 (or just flick a piece of dough into the oil and see when it cooks).
Fry until golden.
Sprinkle with sugar and cinnamon, or spread with melted chocolate (why use Nutella at home when we can use the good stuff?)
You might also like
- 19th Annual Gingerbread Party
(0.388004)
- PD Day
(0.37957)
- Virtual School: Week 20
(0.375335)
- Skating
(0.374868)
- Spartan Race
(0.374603)
All