February 17, 2015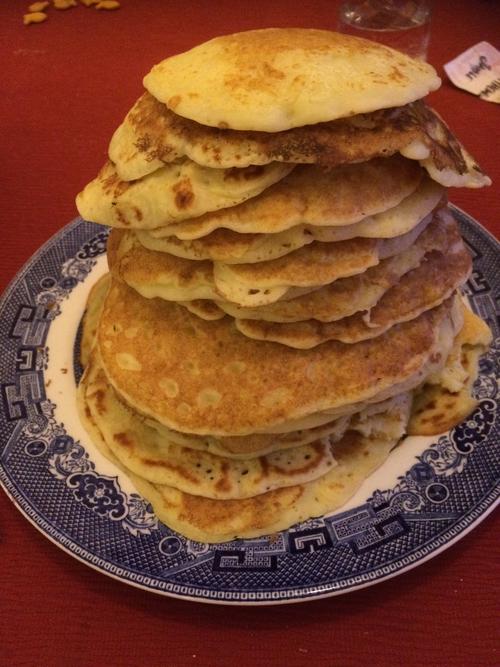 Elizabeth recovered her appetite enough to nibble some pancakes for Shrove Tuesday. So far no one else has come down with stomach flu.
In other news, kids have created a little fort between the couch and the radiator. It involves removing all the cushions from the other couch which is slightly problematic since we currently have no other comfortable seating accessible in the house aside from the third floor. Occasionally my feeling-more-pregnant-than-I-actually-am self needs to sit and put my feet up, and three flights of stairs does not help with attempting to rest!
Matthew likes to take his toys, books and snacks into the fort and will sit there quietly humming to himself for a long time, despite the great heat from the radiator.
You might also like
- 2 weeks old
(0.351064)
- Three at a time
(0.34992)
- #Jessdoesthemath
(0.345946)
- Farm Camp 2014
(0.3454)
- Smiley Face Pancakes
(0.344262)
All