March 6, 2015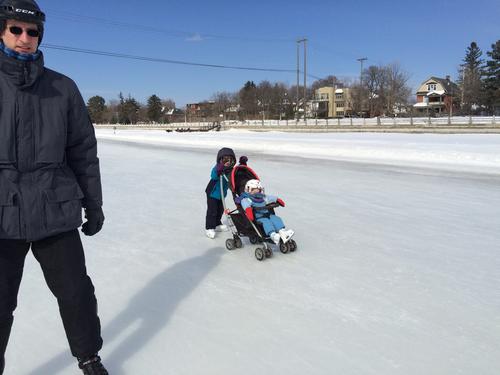 The canal has been open for a record-breaking number of consecutive days this year, but after a great start our outings sort of petered out because we were constantly sick and there were what seemed like endless extreme cold weather warnings.
With the weather finally warming up we did get a chance to lace up our skates and the whole lot of us skated our farewell to the canal for the season. Turns out that Elizabeth and Matthew can pretty much eat a whole beavertail each now. Daddy reckons it's time to start buying his own again next year, which he's looking forward too very much since he likes the lemon cinnamon ones and the kids prefer chocolate hazelnut!
I'm a little sad we never skated the full length with Elizabeth this year - I'm sure she can do it! Next year...
You might also like
- Matthew on the canal
(0.367816)
- Elizabeth is eight
(0.362238)
- River Oak
(0.361111)
- Messiah practice
(0.355818)
- Come Sing Messiah
(0.354319)
All