March 9, 2015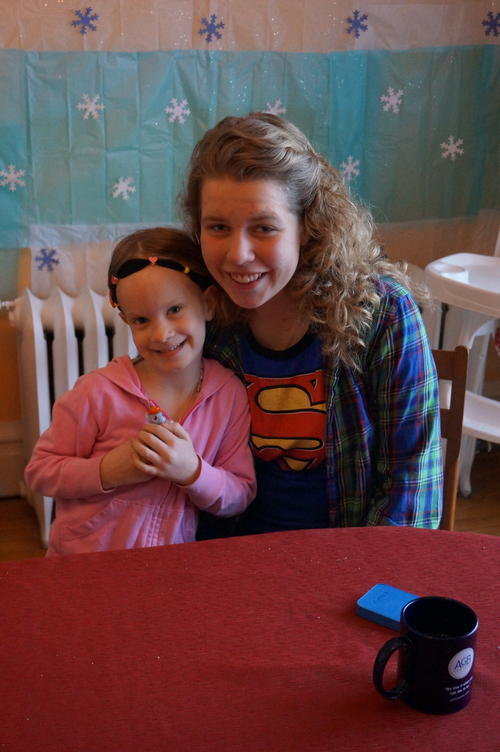 Lorianne headed home for the summer today. Elizabeth was so distraught to hear Lorianne was leaving during the school day that she forgot where she was, leapt off the piano bench and landed in the box of legos. It was very difficult to keep a straight face. Luckily the only injury was rather slight.
We are happy to report that Lorianne will be back in the fall. Elizabeth wanted me to count how many days until September. Now that the canal has closed she's eager to race her plasma car with Matthew ("and I can ride my bike, Mommy!") but she is wondering whether we can't shorten summer because it is going to be SOOOOO long.
1
On March 19, 2015 at 12:16 pm
Lorianne Dueck
said:
This is so cute, and I definitely couldn't keep a straight face while reading this! I am looking forward to seeing Elizabeth and the rest of the family in the fall! Praying especially for your family this week.
2
On March 21, 2015 at 02:29 pm
Grandpa H
said:
It's a delight that Elizabeth has so many friends and good role models to follow!
You might also like
- Family time
(0.330404)
- Katelyn
(0.326214)
- Music Recital
(0.324786)
- A visit from Godmother Rachel
(0.323333)
- Fireworks
(0.322581)
All