March 13, 2015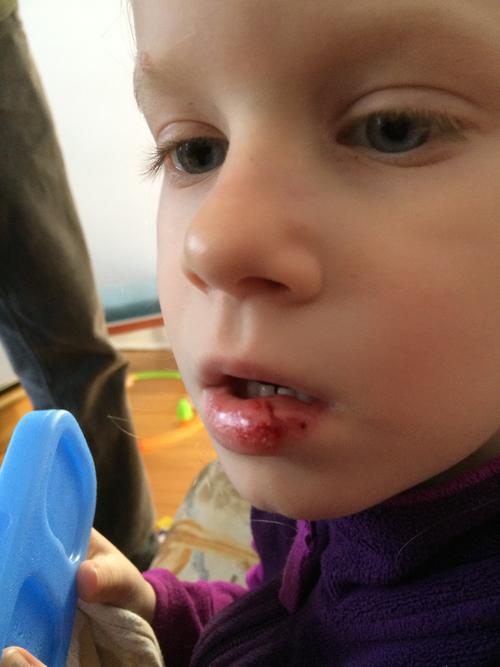 We were literally on the way back from the doctor after Matthew was diagnosed with scarlet fever when Elizabeth's school called. She'd had a sledding accident and we needed to come get her to evaluate whether stitches would be necessary.
It took a long time to quit bleeding and much ice, but after a while she perked up and asked to write to "everyone" to tell them what happened. So here is her account:
"Dear Grandmas and Grandpas and Aunties and Uncles and cousins and friends, but not squirrels and cows like Daddy said because that's silly.
Someone crashed into me at school with a broken sled. And it cut my face. There was blood, blood, blood, blood, blood.
I ran down the mountain where I climbed up. And Mme Caroline [the principal] brought me inside to Mme Marie-Josee [the secretary, who provides basic first aid]. She gave me some glace [ice] and then I went to my class and mummy came and picked me up.
xoxoxo
I love you
Elizabeth"
You might also like
- End of an Era
(0.3523)
- 52 cm of Snow
(0.348288)
- First day of Maternelle
(0.346763)
- Crystal Gardens
(0.346705)
- Skating and Swimming
(0.345938)
All