April 2, 2015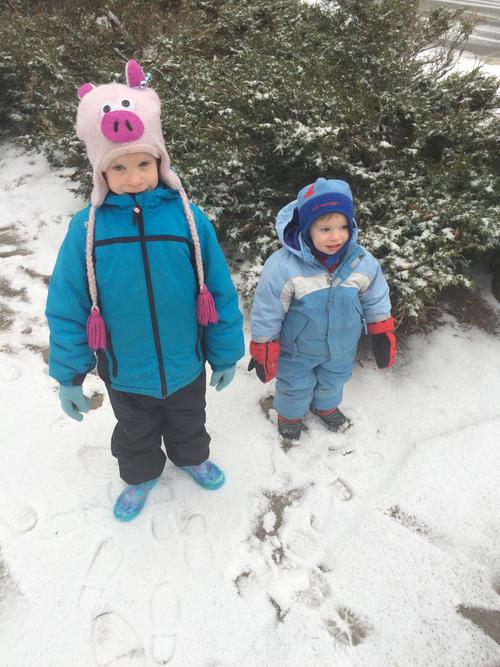 The forecast called for +12C, so it was rather shocking to wake up to -5C and 2cm of snow!
These pictures were taken in the morning and the afternoon of the same day. It was rather challenging to figure out what clothing Elizabeth should wear to school (rain boots? winter boots? splash pants? snow pants?)
She came home with baby bunny from the "boîte à surprises" (surprise box) that they get to choose from if they have a certain number of stars for good behaviour during the week. She was ecstatic to inform us that she additionally received the bunny ears because she was "the goodest in the afternoon of all the friends"
1
On April 4, 2015 at 01:40 pm
Grandma H.
said:
Wow, what a contrast! Elizabeth, you are a star.
You might also like
- Antibiotics
(0.312384)
- Nora has a bath
(0.311111)
- Le Patinoire
(0.308855)
- First Canal Skate 2013
(0.307292)
- Rain and Yellow Snow
(0.302277)
All