April 7, 2015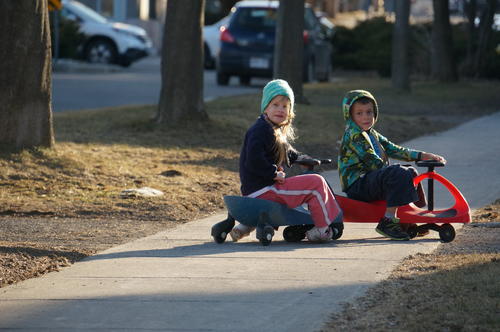 It's going to snow again tomorrow but the pavement is clear, the sun is shining, the crocuses are blooming and it is warm enough to lose the winter jackets. The real indication that Spring is finally here though? The kids have dragged out the plasma cars...
Not sure why we don't have any pictures of Matthew actually riding his plasma car but I can assure you that there was a lot of that too...
You might also like
- Look ma - no coat!
(0.333333)
- Still Tulips
(0.302799)
- Deep Freeze
(0.295455)
- Photos in the snow
(0.292056)
- Siblings
(0.28932)
All