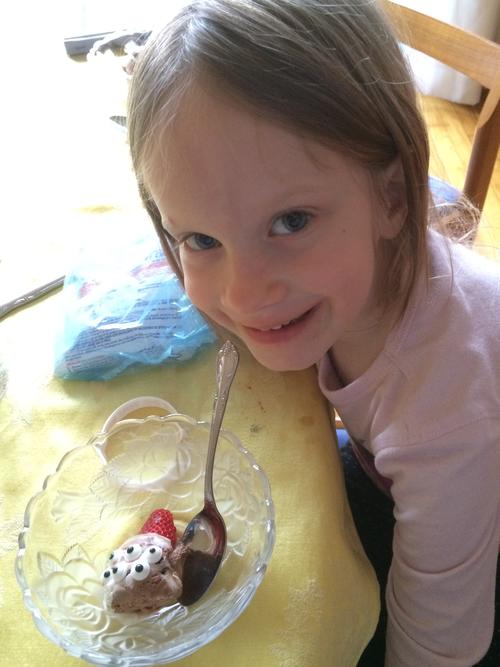 Monster Ice cream: It's the new favourite dessert around here, even though the kids aren't nearly as fond of ice cream as Mommy. I think they like the idea of it better than the actual dessert, but I'm not complaining.
In fact, once Matthew picked out the chocolate chunks he demanded more strawberries and left the ice cream behind. Elizabeth ate her ice cream but she "needed" extra strawberries too.
But I like it because a) ice cream and b) it's pretty easy to put a tongue and eyes on a small scoop of ice cream.
1
On May 16, 2015 at 11:32 am
Grandma H.
said:
I think that i'll have to try that!