May 18, 2015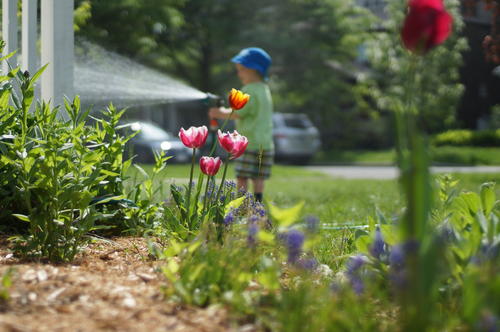 It's been pretty hot this spring (30C!), except when the temperature swings down and we get frost warnings. Our lawn has been reseeded and may eventually have grass again. We spread many bags of mulch and added many litres of dirt to the garden boxes.
I decided that I'd risk the frost partly because I was feeling impatient, but mostly because I knew that the closer we got to baby day the less I was going to feel up to gardening. Strangely...
I'm pretty pleased with progress so far.
You might also like
- Red gi for Matthew
(0.299107)
- Petrie Island Adventure
(0.290155)
- Spring
(0.287037)
- Mommy doesn't do naps
(0.285714)
- Rainy tulips
(0.284452)
All