May 13, 2015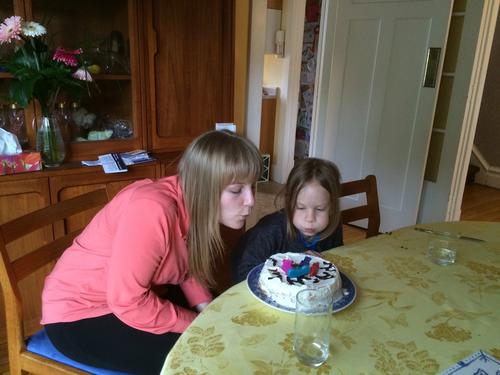 It was recently godmother Rachel's birthday so Elizabeth decided that we just HAD to have her over for dinner and CAKE! We are always up for cake - not to mention a visit from Rachel, so were happy to oblige...
Watch out Rachel - Elizabeth is angling for a sleepover next ;)
You might also like
- Theo is 5
(0.312727)
- Happy New Year!
(0.311295)
- How does your garden grow?
(0.302158)
- Rachel is 30
(0.299611)
- First Ultrasound
(0.288754)
All