June 2, 2015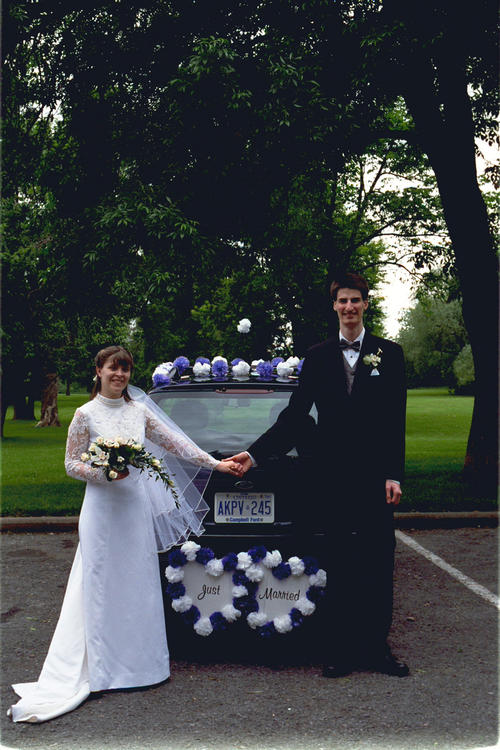 Brendan and I celebrated our 14th wedding anniversary today.
Technically, we celebrated by doing bloodwork, shopping and having meetings, but Brendan and I also managed to squeeze in one last pre-baby date at a new-to-us Greek restaurant Aroma that had been recommended to me by the Ontario Celiac board.
They were fantastic - most of the menu is gluten-free or can be adapted and Brendan and I really enjoyed our meal (Greek salad, tzatziki with pita, greek lamb poutine, flaming sakanaki cheese and molten cheese cake for dessert!)
We were joking around that we got each other a baby for our anniversary. Then Brendan wondered what the "official" anniversary gift was supposed to be. Ended up on Hallmark's site which lists "Animals". Sounds about right... (Turns out that the traditional gift is actually ivory, but Hallmark didn't want to list it because they felt it might encourage unethical behaviour!)
You might also like
- Opa!
(0.339088)
- 15th wedding anniversary
(0.336634)
- Bloodwork
(0.333333)
- River Oak
(0.32793)
- Opa Ryan
(0.326823)
All