June 30, 2015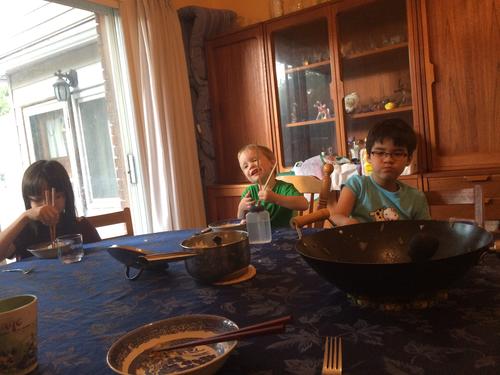 One benefit of having cousins staying with us is that when we have stirfry for supper they can demonstrate how to use grown-up chopsticks.
Elizabeth was quite distressed that her "learning" chopsticks somehow got shattered in the drawer but Erika and Maria were good teachers and by the end of the meal even Matthew was occasionally able to get food to his mouth...
Newer posts
Older posts
© 2020. All rights reserved.