August 25, 2015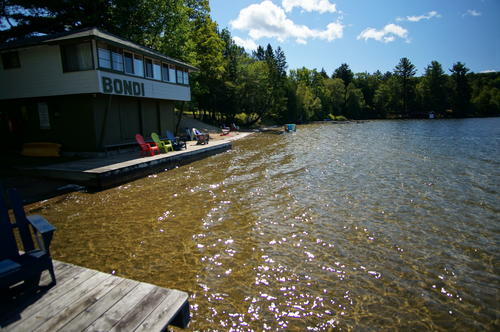 Did you know National Geographic has named Muskoka as a top 20 "Best of The World - Must-see place"? It's definitely one of my absolute favourite!
It's so beautiful and we were very lucky with our weather this year. Warm water, gloriously warm days and while it did rain on a few days the sun always came out in time for playtime on the beach. The rain just meant everything was lovely and green - there wasn't enough to get to my planned rainy day activities, though Margaret says I'm not allowed to complain about that!
We were lucky this year to get to watch a nest of barn swallows learn to fly. Elizabeth and Matthew are already asking how many days until next year.
You might also like
- Canal
(0.353825)
- Good Friday
(0.337134)
- Circus Camp
(0.327362)
- Angie 2015
(0.325792)
- Boxing Day
(0.325301)
All