October 20, 2015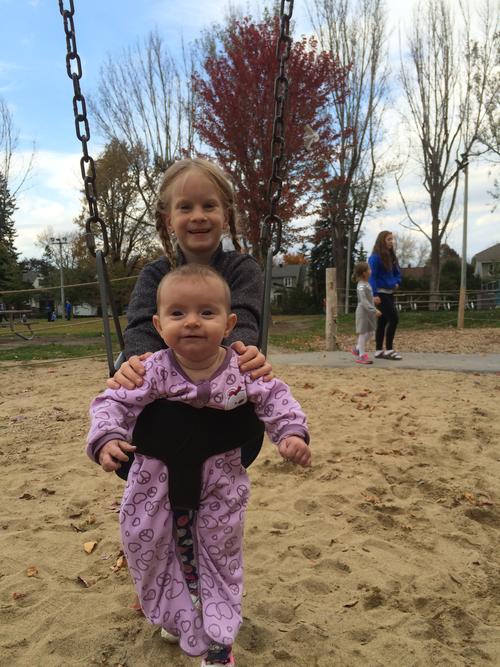 I didn't think Amelia would get a chance to try out a swing for the first time in 2015, but it was super warm and the other two were very insistent that she wanted to have a turn too. So in she went for some (gentle) swinging. Elizabeth helped Matthew into his swing and then pushed both of them in one of those "this is why we had more than one" moments!
Amelia seemed to enjoy swinging.
1
On October 31, 2015 at 02:18 am
Grandma H
said:
Siblings are the best!
You might also like
- Katelyn
(0.341176)
- Lil helper
(0.339378)
- The Dentist
(0.326531)
- Douvris Christmas Potluck
(0.322353)
- Snow Day
(0.313283)
All